Thailand Onshore Service Company
We are Oil Country Tubular Goods
"Professional"
10 Years Of OCTG Excellence
With Quality at It's Best!
Onshore Services and Supply Ltd., Part. (OSS), was established on 5th April 2012. We are the oilfield service company who has experience in Oil Country Tubular Goods (OCTG) products in Thailand. Our head office is located in Songkhla, Thailand and we also have the strong support teams in Sattahip, Lankrabue and Ranong. Our company dedicated to serve our customers for a quality service and maintenance including visual inspection, full length drift, pipe coating and cosmetic repair on both pin and box ends. In addition, our company is also providing transportation of OCTG and storage yard in Songkhla, Lankrabue, and Ranong.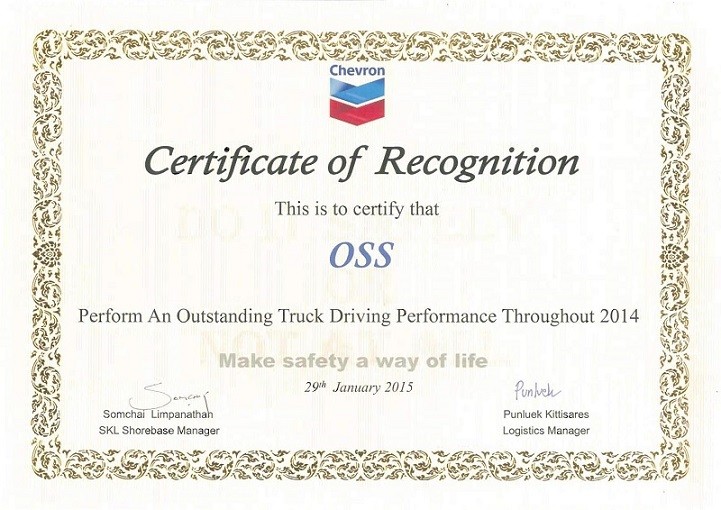 Our Certificates and Awards from Customers and Government Official
Our Services
Oil & Gas Industries We Serve!
Visual thread inspection (VTI) was carried out by our qualified inspectors. This inspection is detecting of imperfections occur on the threads, including cosmetic repair on minor damaged threads on both pins and couplings.
Internal / External cleaning and coating for long storage or backload tubular from rig.
We provide transportation as customer requisition. Customer properties would be taken care under transportation from/to customer warehouse.
We provide the unstuffing customer's goods out of container coming from oversea at the seaport or customer desinated.
We provide all required facilities to the customers including supply chain management services.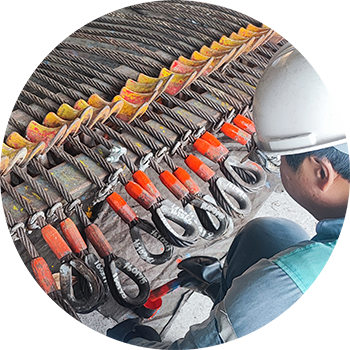 The Sling Management is about the general of monitoring of inventory pre-use inspection and maintenance of wire rope sling c/w sliding choker hook.
We are Thailand OCTG inspector.